Our grantee partners work nationally and in targeted regions to advance human rights and conserve the natural environment, both mitigating immediate harm and advancing long-term change.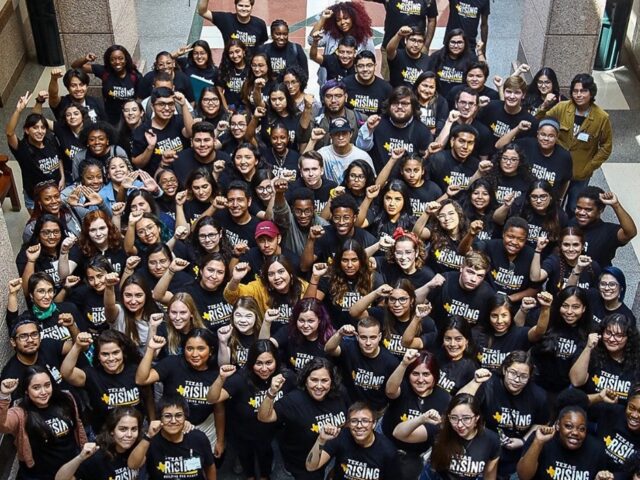 Grantee List
Recognizing that the change we seek is far greater than anyone can achieve alone, Overbrook partners with leaders and innovators that are making impact towards advancing human rights and conserving the natural environment.
Grantee Voices
Texas Rising creates a more inclusive state and promotes equality and social justice for all Texans by organizing, advocating, voting, and training young people.
Why is Texas Rising's focus on youth civic engagement so critical at this moment in time?
This next generation of voters and leaders is unprecedented in its commitment to democracy. Paired with the right tools and partners, youth organizers are a powerful force for social and political change. We at Texas Rising ensure that young people have those tools that they need to lead lasting, cross-generational change in Texas.