Grantee Stories
Perpetual Use: Replacing Everyday Disposable Foodware Once and For All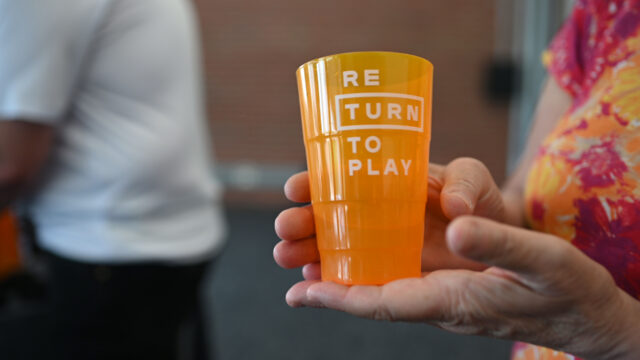 ---
The fifth largest city in Michigan, Ann Arbor, is home to the University of Michigan, its tens of thousands of students, and the thriving communities surrounding it. When it was found that the Huron River – a familiar attraction for paddling or cooling off in the summer – has the most microplastic pollution of the 29 Great Lakes tributaries, the city and its residents sought to make change. Recognizing that their city was suffering from unsustainable lifestyles, the City of Ann Arbor, with citizen support, committed to reaching carbon neutrality by 2030. However, the city and its residents had one crucial question: how? Perpetual, in partnership with other local organizations, was prepared to help answer by addressing a large part of the equation: reducing single-use plastics.
Perpetual Use, Inc. (Perpetual) works in partnership with local organizations and city governments to eliminate wasteful single-use plastics and build an economy in the United States centered on the reuse of durable, safe products. Perpetual aims to help cities do what no city in the world has yet done: develop and implement the infrastructure to allow entire populations to stop using single-use foodware materials and replace them with reusable products.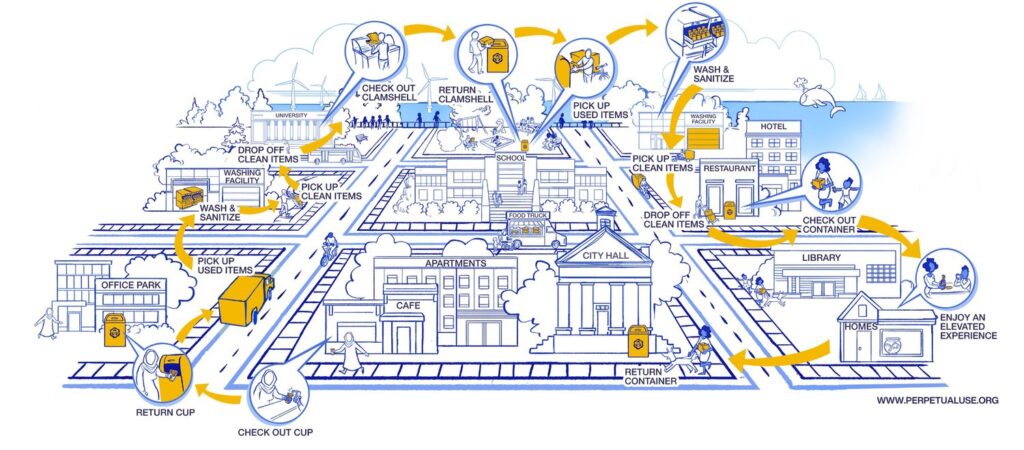 In the case of Ann Arbor, Perpetual is partnering with the city government, Recycle Ann Arbor, and ZeroWaste.org to design and implement a city-scale reusable foodware program. If successful, the program will all but eliminate plastic takeaway containers, moving towards a "take-and-return" model that avoids single-use waste. Through this, the partnership will move toward carbon neutrality, waste reduction, and amplify the already bustling life of Ann Arbor.
Perpetual has created projects in four mid-size cities of different demographics and geographies – including Ann Arbor, MI; Galveston, TX; Savannah, GA; and Hilo, HI –to demonstrate how reuse infrastructure can be replicated across the country. Their model, the first and best of its kind, relies on partnership with local community groups, companies, and governments to ensure that these projects will last as they integrate into each community's cultural and socioeconomic realities. It also centers equity recognizing that sustainability should not be a luxury, and that reusable products must be affordable and accessible for people up and down the income scale. Ultimately, shifting people from disposable to reusable foodware will be most successful if the new system is more appealing than the old one – a better user experience, comparable convenience, and pride in supporting a cleaner and healthier community.
The Overbrook Foundation Drivers of Change focus area recognizes that the overuse of materials is leading to waste – mainly plastic waste – overwhelming the world, and that sustained change requires tackling the existing infrastructure and systems that allow for excessive plastic use.
"Perpetual was created to address these system-level obstacles, which businesses and operators aren't able to overcome individually," said Ellie Moss, executive director of Perpetual. "The Overbrook Foundation's generous support is enabling us to demonstrate how city-scale reuse systems that are designed to work for everyone can offer substantial environmental and economic benefits — and could ultimately be a game-changer."