Grantee Stories
Just the Pill: Trailblazing Post-Dobbs Abortion Access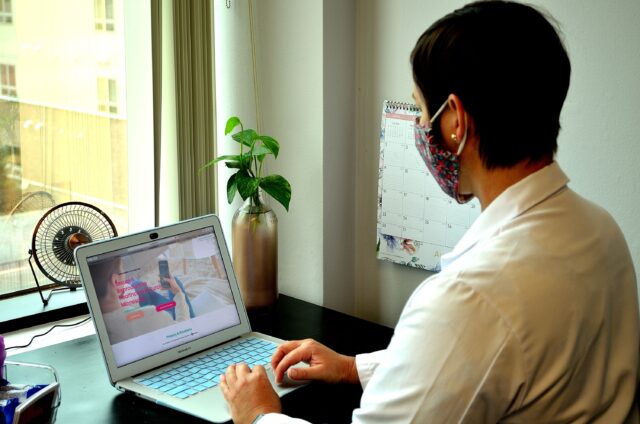 ---
On June 24, 2022, in Dobbs v. Jackson Women's Health Organization, the U.S. Supreme Court reversed almost 50-years of precedent protecting the federal constitutional right to abortion in the United States and cleared the way for states to severely restrict or ban abortion. In the year after the Dobbs decision many states did just that, with over a dozen completely banning abortion and many more enacting severe restrictions. As a result, more than 25 million women of reproductive age in the United States—almost 2 in 5—now reside in a state where abortion is either banned or more tightly restricted than before the Dobbs decision. In many instances, people seeking abortion in the United States must travel across state lines to reach a clinic, exacerbating financial hardship and other barriers to care. In the wake of the Dobbs ruling, trailblazing organizations have sought to support communities with limited access to reproductive healthcare. Among them is Just the Pill.
Founded in 2020, Just the Pill is committed to expanding access to sexual and reproductive health services, especially in underserved communities. In October 2020, following action by the FDA to lift restrictions on mailing abortion pills, Just the Pill became the first provider in the U.S. to offer medication abortion by mail following a telehealth visit, paving the way for other providers to embrace telehealth, and revolutionizing abortion care. First providing medication abortion by mobile clinic in Minnesota, Just the Pill has expanded service by mail and by mobile and pop-up clinics in states including Colorado, Montana, and Wyoming, and is now piloting a mobile clinic for surgical abortions, the first of its kind in the U.S.
25 Million
Women of reproductive age in the U.S. now reside in a state where abortion is either banned or more tightly restricted than before the Dobbs decision.
Just the Pill's innovative approach to care has reached thousands of patients and enabled access for those experiencing the greatest barriers to care, often people who are low-income and geographically isolated. Depending on the state in which the person seeking care lives, they can receive abortion pills by mail or pick them up at a mobile clinic, allowing access to care for patients living in states including Texas, Idaho, Utah, Nebraska, North and South Dakota, Wisconsin, and Iowa. In its first 12 months of operation, Just the Pill provided medication abortion to 1,300 patients, and now anticipates a reach of over 6,000 patients annually. Critical to Just the Pill's model is its commitment to bridging the gaps in access and meeting patients' needs, for example by coordinating with abortion funds to cover costs or arranging translators to ensure equitable care access, and more.  
We have the ability to be bold and pivot as we learn how to do this. We are laying the groundwork for others to follow.
In partnership with catalytic groups like Just the Pill, The Overbrook Foundation is committed to protecting abortion rights and restoring safe access to reproductive health care across the entire country. As Dr. Julie Amaon, MD – Medical Director of Just the Pill – has said, "we have the ability to be bold and pivot as we learn how to do this. We are laying the groundwork for others to follow."